African-American Skydivers Keep Their Eyes Above the Horizon
On July 13, 2019, Team Blackstar Skydivers successfully completed its first demonstration jump in partnership with Legacy Flight Academy's Eyes Above the Horizon youth flight camp in Valdosta, GA. The jump was made possible by a generous donation from skydiving philanthropist Bob Compton.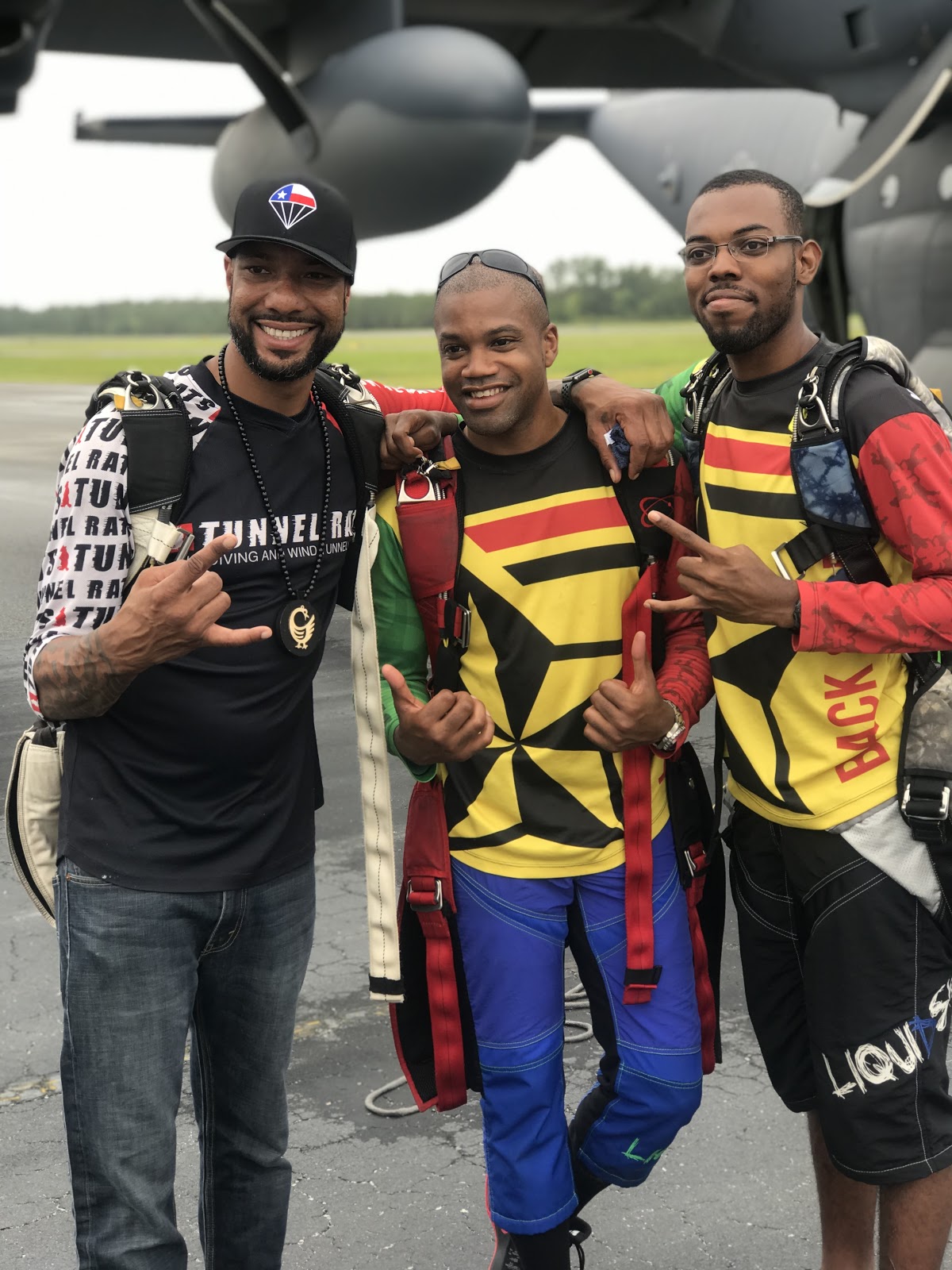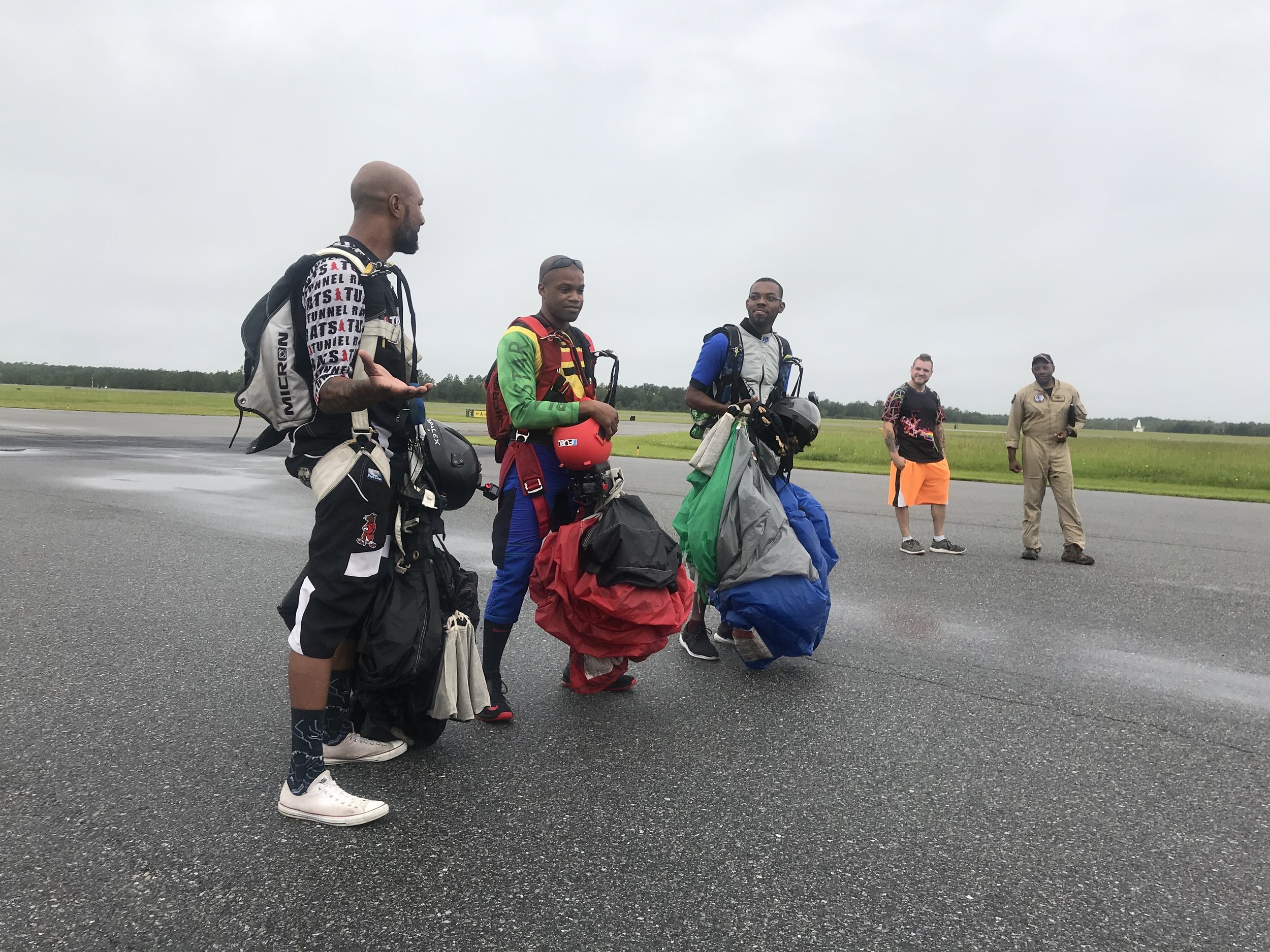 Three Team Blackstar Skydivers jumped from 6,000 ft AGL over Valdosta Regional Airport and landed in front of an excited crowd of 60 kids to kick off the event. The team included Waz Choudhry, an iFLY instructor from Austin, TX; Nicholas Walker, a Special Operations veteran and competitive skydiver from Atlanta, GA and Will Middlebrooks, a mechanical engineer and plane crash survivor from Pooler, GA. Together they have over 27 years of collective skydiving experience and 6,480 jumps!
Once safely back on the ground, the team fielded questions about parachuting. Later on the students, ages 10-18, participated in team building and STEM activities capped by a discovery flight courtesy of Legacy Flight Academy's cadre of volunteer pilots. The Air Force even flew in a C-130 from nearby Moody Air Force Base.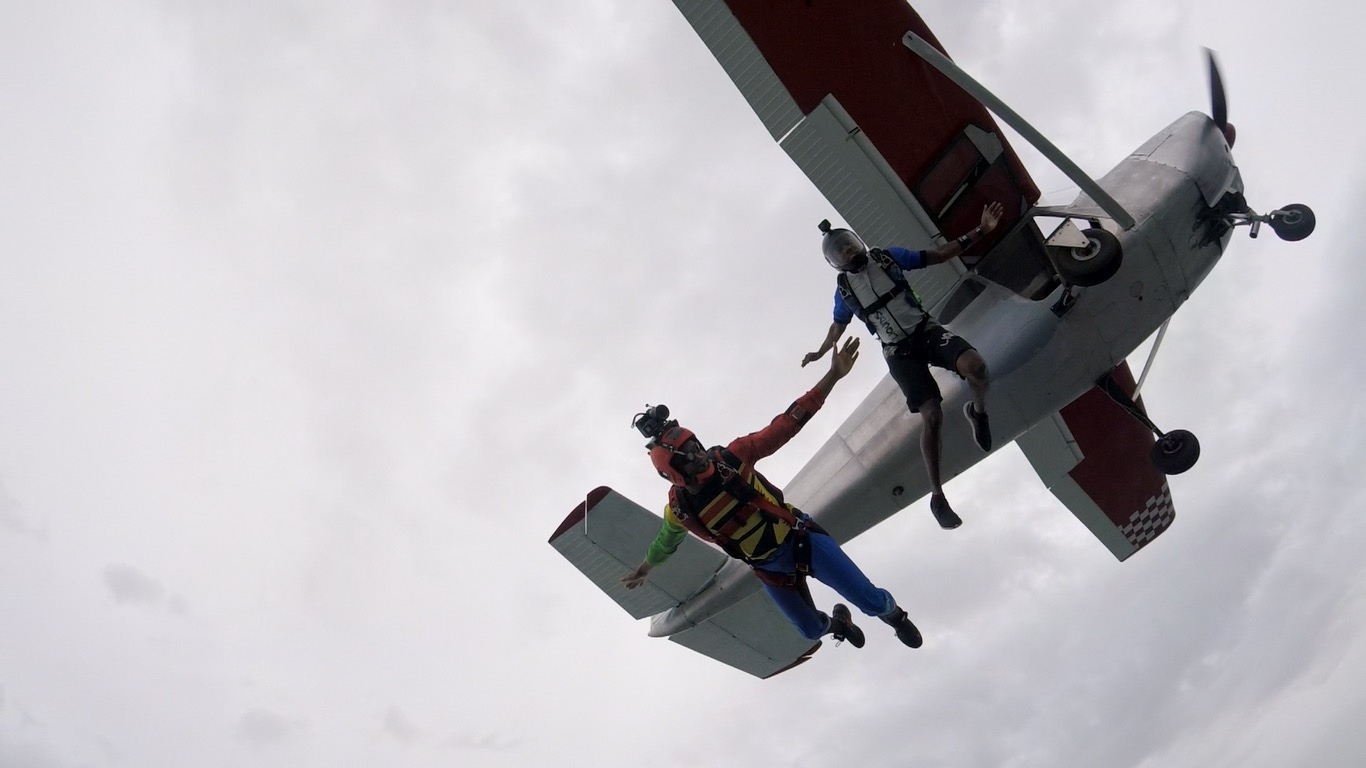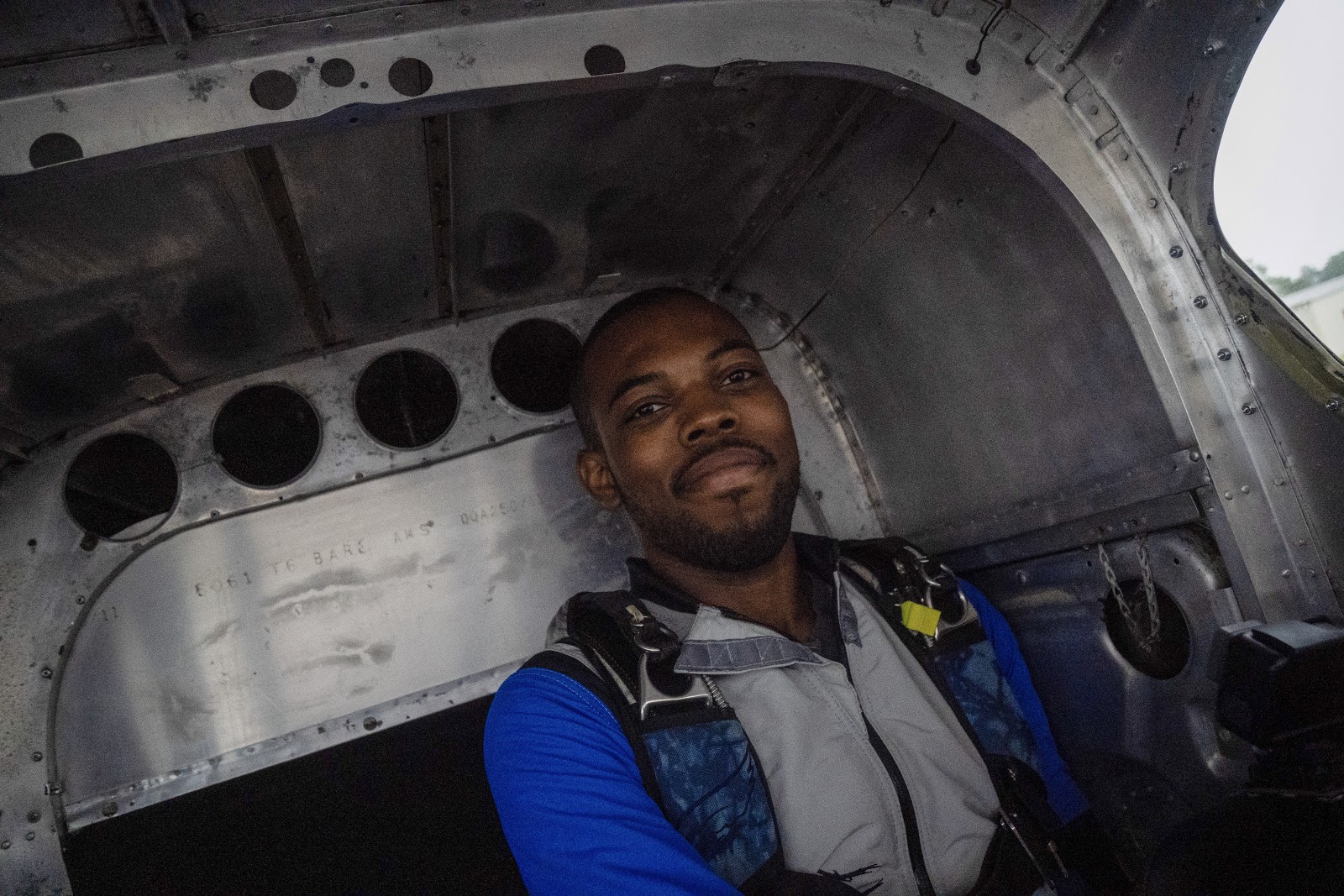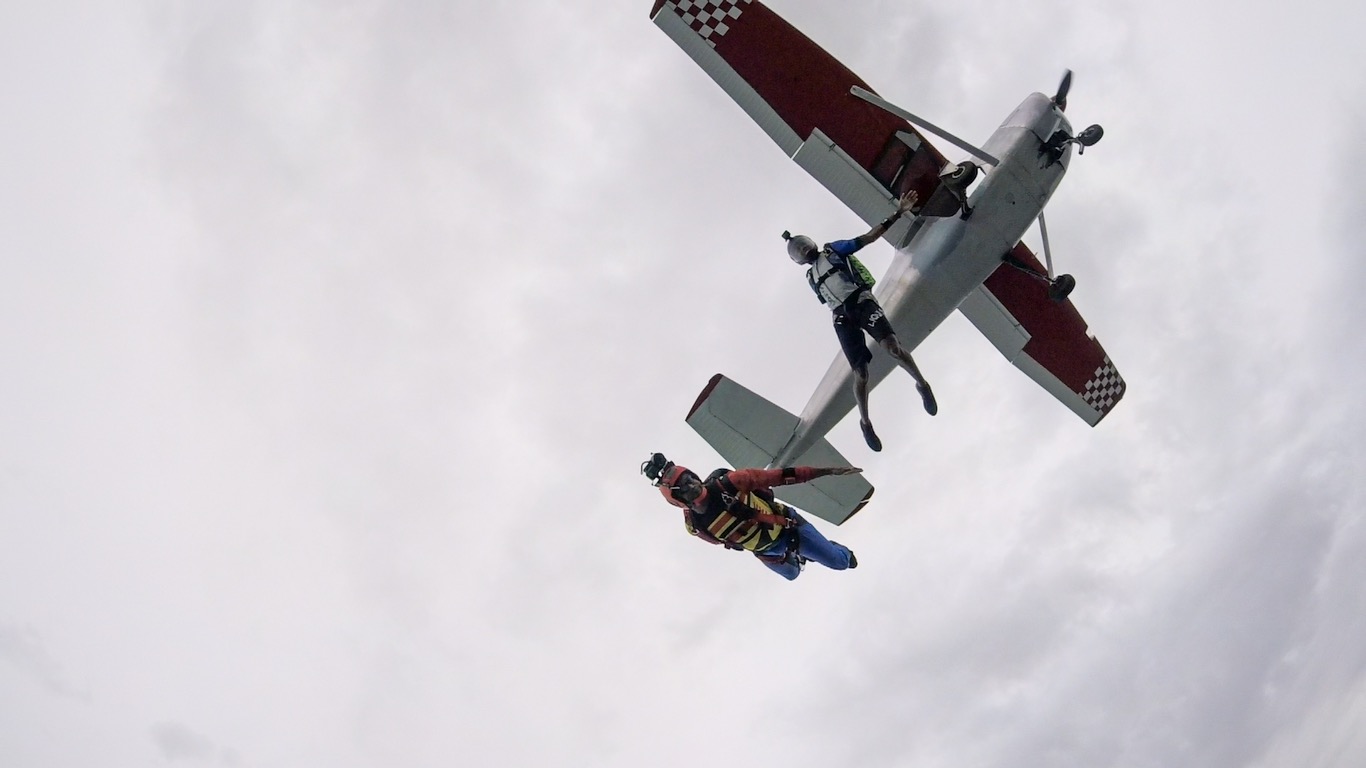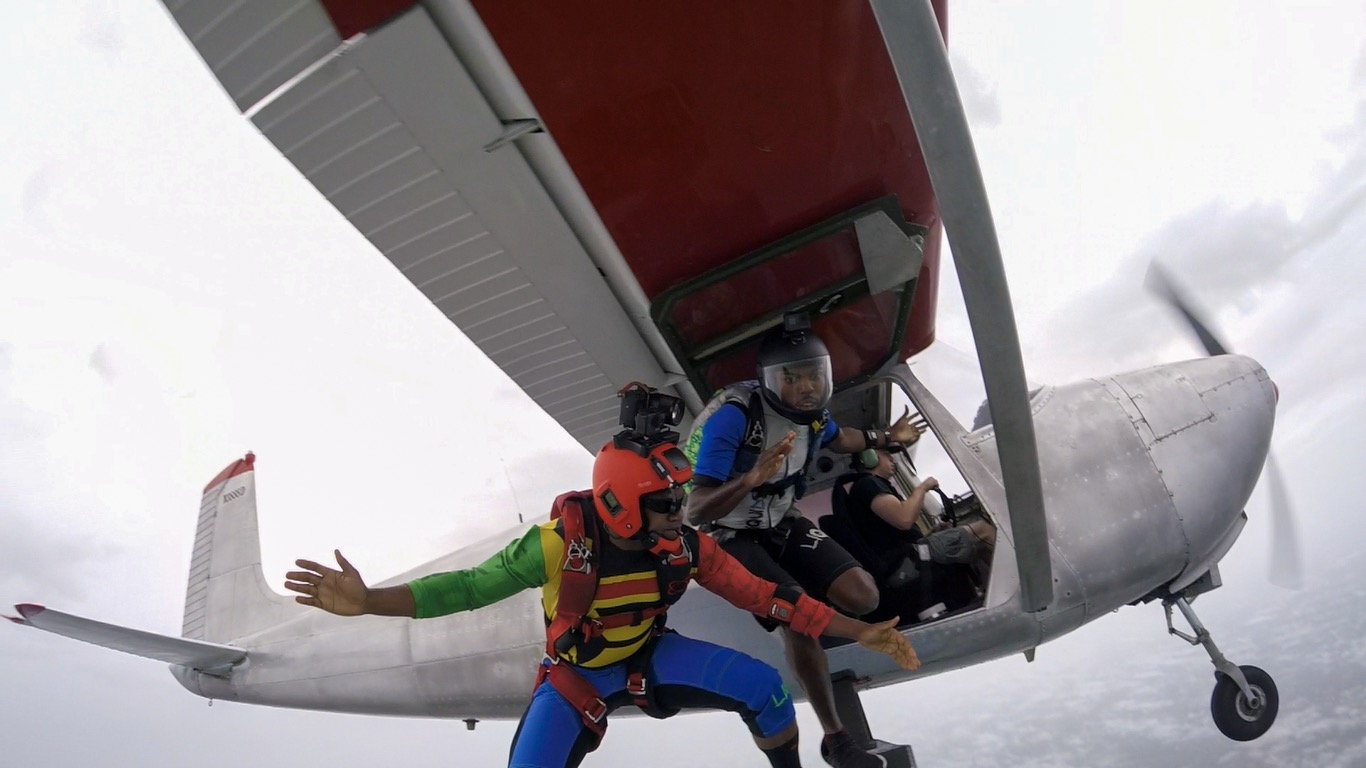 The event was made possible by the Legacy Flight Academy Vice President MAJ Aaron "Air" Jones, Logistics Coordinator Capt Eric Johnson and Organizer Staff Sgt Johnnie Blount along with the support of many local sponsors and community partners.
This is the second time that Team Blackstar Skydivers participated in a Legacy Flight Academy event. Earlier this year, Waz Choudhry, Emanuel Brice and Team Blackstar manager Danielle Williams provided a static display of gear and Q&A for kids during an Eyes Above the Horizon event at Moton Field in historic Tuskegee, Alabama. The March 2019 event was held in partnership with the Red Tails Scholarship Foundation.
At the Tuskegee event, Legacy Flight Academy provided discovery flights and STEM classes for 150 kids. Additionally, the camp was a veritable 'who's who' in black military and commercial aviation as black pilots from across the U.S. converged at historic Moton Field to give back to their community!
Attendees included notable black aviators such as Lieutenant Christine "Angel" Hughes, one of the Coast Guard Fab Five—the only black women aviators in the history of the Coast Guard! Hughes is also a co-founder of Sisters of the Skies whose mission is to "expose and recruit black female youth and young adults to the professional pilot career."
Team Blackstar also enjoyed the opportunity to meet Legacy Flight Academy founder Lt. Col. Kenyatta "Deacon" Ruffin—an F-16 pilot and Air Force Officer who was recognized at the 2016 BET Awards for his work exposing minority youth to careers in aviation! Deacon learned how to fly when he was 13 and received his Certificated Flight Instructor rating by the time he was 18-years-old thanks to scholarships from organizations like the Organization of Black Aerospace Professionals .
The team was also introduced to 99-year-old African-American veteran pilot COL Charles E. McGee, formerly of the 332d Fighter Group—also known as the Tuskegee Airmen. COL McGee flew a total of 137 combat missions during World War II.
The Tuskegee event felt incredibly meaningful for a town that was once home to the first squadron of African American fighter pilots and remains an important touchstone in black aviation and higher education despite economic challenges.
If you'd like to learn more about Legacy Flight Academy you can check out their website or follow them on Facebook and Instagram.
To learn more about Team Blackstar visit our website here, or follow us on Facebook or Instagram.